Keuka Breeze Bar & Lounge
Sit back and enjoy the breeze.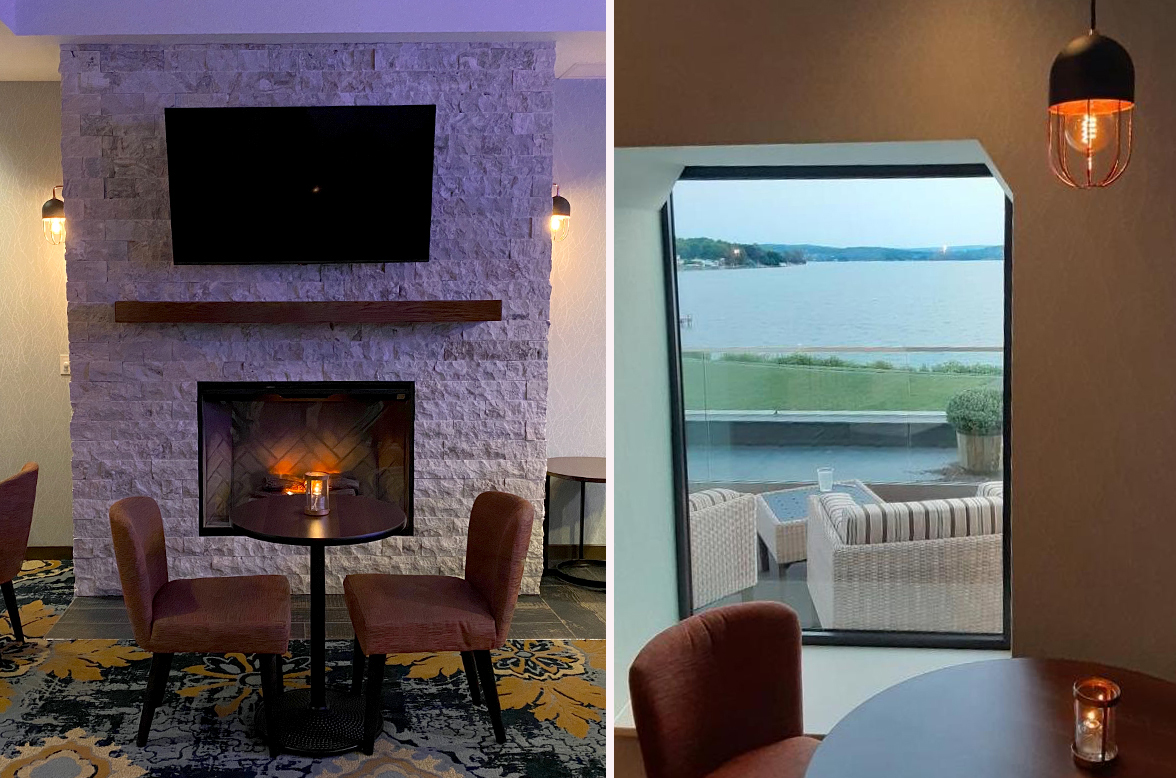 The Keuka Breeze Bar and Lounge, located at the Hampton Inn by Hilton, Penn Yan, serves burgers, sandwiches, salads, and our signature cocktail, The Keuka Breeze. Take in the view of Keuka Lake from our elegant bar or enjoy the lake breeze from our rooftop patio seating.
Our full restaurant menu also includes appetizers and desserts.
Beverage menu includes Finger Lakes wine and local craft beers. Family-friendly.